Sleep Problems with Surface Pro 4
Problem
If I close the type cover and then re-open it, the screen is black, and I cannot wake up the computer. The only way that I can again use the Surface is via the two-button restart technique. See also microsoft.com's Surface won't turn on or wake from sleep.
Final Resolution
Open a command prompt.
Run sfc /scannow.

This finds corrupt files and fixes most of them.
It won't fix them all, and that is fine.

Restart the computer.
For us, this resolved the display problem. Hooray!
---
Contacting MSFT support
Register the Surface Pro 4. I was unable to register it online, because I have the extended warranty. Instead, I needed to contact MSFT.
Contact the MSFT Answer Desk. This is a hit-and-miss resource. Keep calling back until reaching someone with a fair amount of experience. The best thing is to request a callback. https://www.microsoft.com/surface/en-ca/support/contact-us. Give each representative about five minutes. If you don't have good rapport, politely end the call and request another callback. (reference # 132-890-8214)
The two-button restart technique
This was the fix that I used to use each time the screen died.
Press and hold the power button for 30 seconds, then release it.
Press and hold the volume-up button and the power button at the same time for at least 15 seconds, then release both.
Wait 10 seconds.
Press and release the power button to turn the Surface back on.
Some actions that did not help
Change the power settings
Control Panel > Power Options > System Settings

Check Windows Update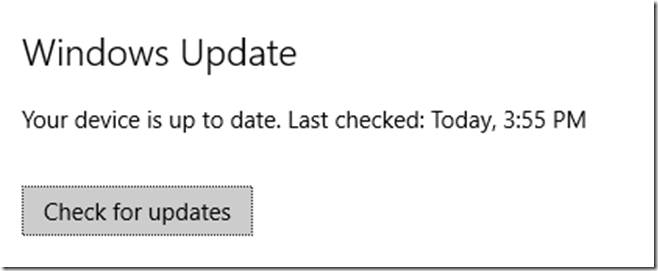 Other options that we did not require
Reset the device.

Refresh the device.
---
It is a relief to have fixed this.